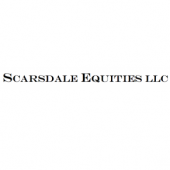 Some Charts Still Extended Above Support And 50 DMAs
Opinion
Most of the indexes closed higher yesterday with positive internals on the NYSE while NASDAQ internals were mixed. Volumes rose on both exchanges from the prior session. Several new closing highs were achieved on the charts, leaving the near term uptrends intact. The data remains mixed. As such, while we see nothing on the charts at this moment that would cause us to formally alter our opinion that the near term uptrends of the indexes should continue to be respected until proven otherwise, extended valuation as well as several charts being extended are of some concern as we shortly enter earnings season. Should results not meet or exceed what appears to already being priced into the markets, the chart extensions would imply some potential risk.
On the charts, only the RTY (page 5) and VALUA (page 5) closed lower yesterday. The SPX (page 2), DJI (page 2), COMPQX (page 3), NDX (page 3) and DJI (page 4) all made new closing highs. Internals were positive on the NYSE while the NASDAQ A/D was slightly positive with slightly negative up/down volume. All of the near term uptrend lines remain intact as do the cumulative advance/decline lines. As such, no important sell signals have been registered at this point in time.
The data remains mixed with the McClellan 1 day OB/OS Oscillators neutral and the 21-day levels overbought (All Exchange:+14.02/+65.35 NYSE:+12.07/+69.1 NASDAQ:+17.19/+67.72). The Equity and OEX Put/Call Ratios are neutral at 0.62 and 1.24 respectively while the Total Put/Call Ratio (contrary indicator)( is a bullish 0.9. The Open Insider Buy/Sell Ratio remains neutral at 50.8.
In conclusion, while there is nothing on the charts or data to alter our opinion that the near term uptrends of the indexes should continue to be respected, the facts that the forward valuation of the SPX is at a 15 year high of an 18.6 forward multiple with several charts well above their respective support levels and 50 DMAs, we suspect the markets have priced in a very healthy earnings season. Should the earnings not prove to meet or beat expectations, some trouble may ensue.
Forward 12-month earnings estimates for the SPX from Bloomberg of $137.37 leave a 5.56 forward earnings yield on a 18.6 forward multiple, a decade high.
: 2,508/NA
: 22,403/NA
: 6,450/NA
: 5,994/NA
: 9,542/NA
: 1,740/NA
: 1,450/NA
VALUA: 5,646/NA