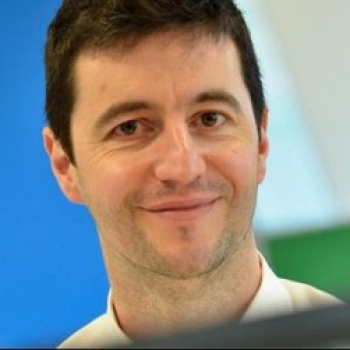 It could be worse.
That sums up Snap (NYSE:) and its position after it released a second straight disappointing report. Its revenue and user growth failed to meet Wall Street expectations, and its net losses ballooned to $443 million compared to $116 million 12 months earlier. Wall Street is decisively turning against Snap now, and the stock's value fell from $13.77 at the close of trading Thursday to $11.46 at the time of this writing Friday morning. The days when Snap was trading above its IPO price of $17 feels like a lifetime ago.
It is not necessarily time to start penning obituaries quite yet. Snap still has a large user base. They did massively increase their average revenue per user, though that too fell short of Wall Street expectations. And it cannot fall much further down.
But most sane investors at this point should not touch Snap whether to long or short with a 100 foot pole. And while it may not be time for an obituary, Snap has a mountain to climb to get back into investors' good graces.

Old Problems
The problem with Snap is simple. The company is massively unprofitable. So what is Snap's plan to turn things around?
Snap has three paths to become profitable. It can slash costs. It can add more users. Or it can implement new policies to increase the amount they can earn from every user. While it is making efforts on each of those three fronts, the progress is slower than expected.
This is especially true for Snap's desire to add more users. Snapchat had 173 million active users compared to an expected 175 million and added 7 million users during the second quarter compared to expectations of 10 million. There are plenty of reasons for this slowdown, but the big problem is competition from Facebook's Instagram Stories. Instagram Stories already has more users than Snapchat, and it reported a user rate growth of 50 million in two months back in June.
Getting user rate growth to increase is incredibly difficult once it begins to slow down. Furthermore, while Snap optimists could point to how it is improving its average revenue per user, Snap will always be a secondary interest for advertisers compared to the much larger Facebook (NASDAQ:), Google (NASDAQ:) and Instagram Stories because of its small size.

What this means for Millennials and Startups
These problems are not new. Investors who had done their homework before the IPO were pointing out their concerns about Snap's spiraling losses, competition from Facebook, and slowing growth. But plenty of people bought the stock believing that Snap would do great in the long term.
Or to be more specific, plenty of millennial Snapchat users. Snap is one of the most popular stocks among millennials on online brokerage app Robinhood. Millennials still use Snapchat a great deal. So they see themselves using Snapchat, their friends using Snapchat, read the news about how Snap is struggling on the stock market, and decide that this is a good time to buy low.
But there is a difference between a good product and a good investment as those buyers are finding out, and Snap's current failures could have unfortunate implications down the line. Millennials already are not very active on the stock market, partly because they came of age during the 2008 financial crisis which made them more skeptical of investing. If their first foray into the stock market is Snap which ends up failing, they may look upon that first disappointing experience and lose any interest in trying again on the market.
Furthermore, Snap's struggles are a problematic sign for other tech startups. If Snap, no small tech startup, ends up being driven into obscurity by Facebook, what does that signify for other tech startups and their ability to compete with the existing tech giants?
Just look at Blue Apron (NYSE:) and how its stock is sliding thanks to a bad . Blue Apron is falling apart because of competition from Amazon (NASDAQ:). Snap is struggling because of Facebook. Will other, future tech startups be driven into the ground as well?

This is not the End – Yet
A Snapchat turnaround is not impossible, but it is difficult to see how. Snapchat may have secured an army of loyal fans who love it to death, but people as a whole are flocking to Instagram and Facebook. About the best that can be said is that given how low Snap's stock has dropped as well as the general investor panic around it, it is best to stay away from the stock completely rather than consider shorting it.
From a long-term perspective, the real focus for now should not be Snap itself, but other tech startups. Investors will now have to pay serious attention for how future companies can find their own niches without being swamped by behemoths like Amazon, Facebook, and Google.