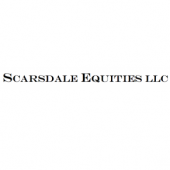 DJI & DJT Diverge
Opinion
All of the indexes closed higher Thursday with mixed internals on the NYSE as volumes rose from the prior session while the NASDAQ saw positive internals as volumes declined. No technical events of import occurred in contrast to the multiple downside breaks on Wednesday. The data is mixed and inconclusive regarding near term probabilities. However, given the significance of Wednesday's breaks as well as deteriorating breadth, while we may see some "bounce" form the recent drop, the issues listed below continue to suggest we maintain our near term "negative" outlook for the major equity indexes.
On the charts, all of the indexes closed higher yesterday with slightly positive breadth on the NYSE. However, down volume surpassed up volume suggesting demand was not as strong as the indexes implied. The NASDAQ saw positive internals but volumes declined from that of the prior selloff. All of the indexes are now in short term downtrends as are their respective advance/decline lines. We would also note that Wednesday's breaks of support on the index charts occurred on a significant increase in trading volume which we interpret as a potential "sell signal". Looking at the SPX (page 2), while its recent damage may have been minimal in magnitude, the % of its components trading above their 50 DMAs has slipped to 44.6% (page 9) also suggesting a weakening of internal breadth. Finally, while we are not avid subscribers to Dow Theory, we would note the divergence between the advancing DJI (page 2) and declining DJT (page 2), also casting shadows over the market's prospects.
The data remains mixed and inconclusive. All of the McClellan OB/OS Oscillators are back to neutral (All Exchange:-41.55/+12.64 NYSE:-48.49/+21.83 NASDAQ:-35.52/+6.9) as is the Open Insider Buy/Sell Ratio at 49.4. The Total and Equity Put/Call Ratios (contrary indicators) are bullish as the crowd remains nervous and long puts at 1.13 and 0.7. They are being counterbalanced by the pros loading up on puts as seen by the 1.83 OEX Put/Call Ratio.
In conclusion, while the indexes may see some near term bounce from their recent drubbing, the intensity of the downside breaks combined with what we see as a weakening foundation via poor breadth as well as extended forward valuation all suggest to us that the near term outlook for the major indexes remains "negative".
Forward 12-month earnings estimates for the SPX from IBES of $134.56 leave a 5.63 forward earnings yield on a 17.6 forward multiple, near a decade high.
: 2,354/2,390
: 20,553/20,905
: 5,908/6,102
: 8,784/9,091
: 1,692/1,727
: 1,350/1,376
VALUA: 5,368/5,466