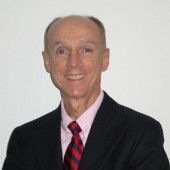 Pre-Open Analysis
Yesterday was a small pullback bull trend. In addition, it was a breakout above a double bottom higher low major trend reversal on the 60-minute chart. Furthermore, I have been saying for several weeks that the March 15 high is a magnet. In addition, I said that the bulls would probably get one more push up in April before the bear trend on the daily chart resumes. Consequently, this might be the start of the rally to test that major lower high.
Yet, nothing has changed. The weekly chart has an unusually reliable buy climax. Therefore the odds are that this rally will fail to get much above the all-time high. More likely, it will fail around the March 15 high. It therefore would form a double top lower high major trend reversal on the daily chart. The odds still are that the daily chart's lower highs and lows are the early stages of a bear trend. Furthermore, this bear trend probably will test the December close within a couple of months.
Overnight Emini
The is up 3 points in the Globex market. Yesterday was a strong reversal up from a double bottom higher low major trend reversal on the 60-minute chart. Furthermore, there was no clear top yesterday. In addition, the lower highs since March 15 are magnets. Hence, the odds are that the Emini will rally further over the next few days.
Because yesterday was a breakout from a wedge bottom, the odds favor at least some follow-through buying today. Yet, the Emini is still in a 2-month trading range. Consequently, the bulls will probably be disappointed by the lack of a breakout above the range. In addition, the weekly chart has a high probability of pulling back to its weekly moving average within a month. Hence, the daily chart is probably having a bear rally in an early bear trend.